Munib and Angela Al-Masry Foundation provides financial grants to Dar Al-Tifl and Al-Aqsa schools
قدمت مؤسسة منيب وإنجلا المصري منحا مالية لدعم مدرستي دار الطفل العربي ورياض الأقصى بالبلدة القديمة ضمن خطتها وبرامجها لدعم التعليم وتحسين جودته في فلسطين  .
من جهته صرح منيب رشيد المصري بأن دعم هذه المدرستين يأتي في إطار تعزيز المدارس المقدسية التي تطبق المنهاج الفلسطيني وتحافظ على هوية التعليم بمدينة القدس ، مؤكدا التزام المؤسسة في المساهمة في حماية هوية التعليم بمدينة القدس .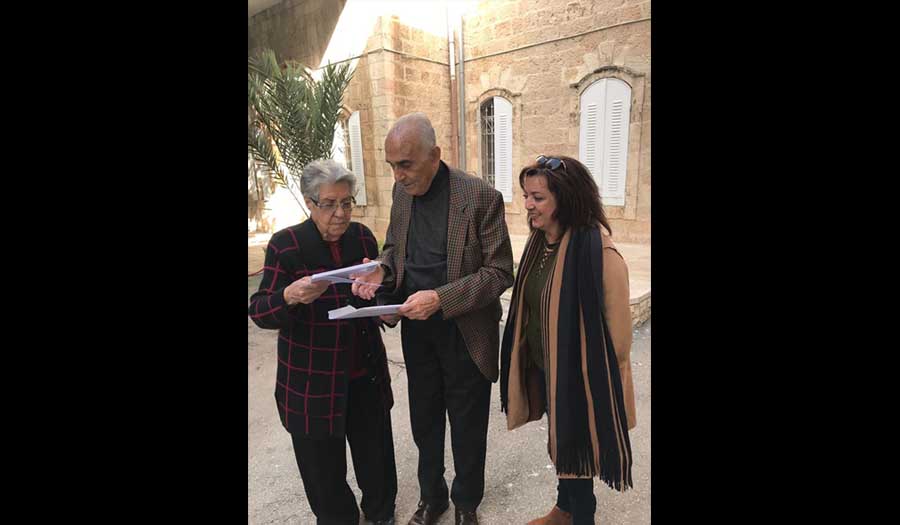 وشكرت المربية ماهرة الدجاني مؤسسة منيب وانجلا المصري على دعمها المتواصل لمدرسة دار الطفل العربي في ظل الظروف الخاصة التي تمر بها ، موجهة رسالتها لأهل الخير والمؤسسات التنموية لتقديم مزيد من الدعم والمساندة لمدرسة دار الطفل العربي .
من جهته ثمن الشيخ عكرمة صبري رئيس مجلس أمناء مدارس ورياض الأقصى الدعم السنوي المقدم لمدارس الأقصى التي تتميز بموقعها الهام داخل المسجد الأقصى المبارك ، الأمر الذي يساهم في أعمار المسجد بالطلبة والشباب .
وشكر الشيخ صبري مؤسسة منيب وإنجلا المصري وصندوق ووقفية القدس على مساهماتهم في دعم العديد من المشاريع التنموية بمدينة القدس .